Skinny, Fit and Fabulous™ promotes different brands and companies via affiliate links and paid promotions. All opinions are ours. Our number one goal is to share our story about being skinny, fit and fabulous. You know, loving the body we are blessed with and hopefully help others on their journey. There will be articles with promotions to different brands and services we use or that we try.
Are you looking for functional, but cute sports bras to exercise in?  When I first started working out, I grabbed any ole thing I could find from my dresser.  Why?  Cause I didn't want to invest in workout clothes.  And that's ok.  Especially if you're unsure about your dedication of hitting the gym, pavement, bike or whatever your choice of exercise is.  If you don't want to purchase any other workout clothes, you should at least grab yourself a cute sports bra for your workouts.  Trust me; YOU FEEL A DIFFERENCE!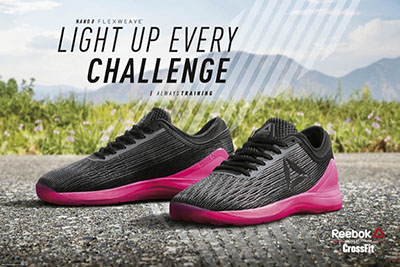 Once the decision was made to make exercise part of my life I went on a hunt for new tennis shoes (gotta protect those feet) and also cute, but functional exercise clothes.
Ok, so here's where things are going to get a bit personal.  My best-kept secret is Victoria's Secret.  Honey yes!  After nursing three babies, the little bit I did have up top was flattened like a flat tire.  We had to handle that.  Just saying!!!  And no, my babies aren't babies anymore.  But no one is going to have a boob job.
Anywho………
Exercising in a regular bra just doesn't cut it, and that goes for us itty bitties too.  All that jumping and running around hurts. There's also a lot of tugging and pulling to keep that wire where it's supposed to be.  And we don't need to exert any extra energy by pulling and tugging.  Seriously, we are already working our arms enough.  Why lift them any extra than necessary?
I made the decision a few years ago to join a shoe membership site because I love shoes so much. I was shopping for the next pair of heels to join my collection when I actually looked at the other companies it was part of.  Hmmmm…..exercise gear.  And it was cute!  You know this gal loves to be FABulous!

How It Works To Purchase Cute Sports Bras From Fave Place
Head to the website
Browse, Fill out your profile, Sign up (yes, I put all three in the same step cause you will like what you see and be ready to start your profile immediately).
Set up for auto pay of $49.95
Ok, did you gasp at the monthly $49.95?  It's ok; I did too.  That was until I visited an actual store in Honolulu and had the opportunity to feel the material.  You can also get a full outfit for that $49.95/month membership vs. the $100.00 non-members pay for one complete outfit.
You may also skip a month if you want.  I do!  If there's nothing I want or need that month, I click skip.  You have until the 5th of every month.  And if you don't skip, your credits will accumulate.  I love collecting credits to hold for sales.  It's not a shock to my wallet when I purchase multiple items at a time.
These cute sports bras come in a variety of sizes, 0 to 24, so something for everyone.
As a VIP, you also have great deals with the VIP EXCLUSIVE specials.  MY FAVE!!!!  Even more savings in your pocket!  Head over and check it out today! There is something available for every body type!  Take a look!
Thank you for visiting Skinny, Fit, and FABulous.  We hope this article enlightened and inspired you.  Take a quick moment to click, share or leave us a comment.  We also invite you to join us on our social media platforms.  
Skinny Fit and FABulous - Facebook